2017 Sprinter 4X4 Cargo Van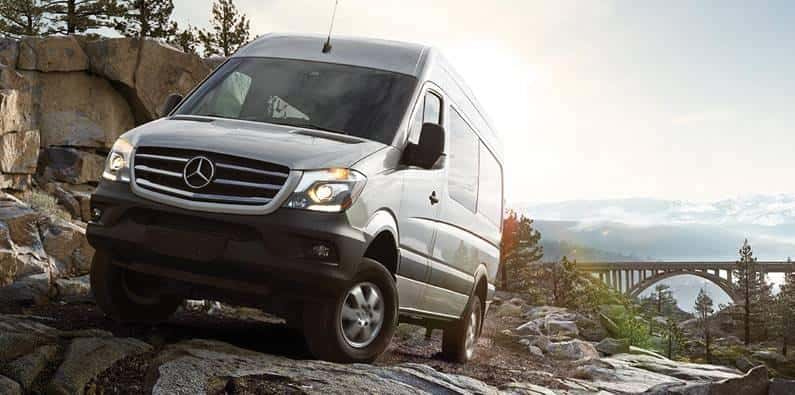 The Mercedes-Benz 4X4 Cargo Van is not an ordinary van in any respect. Whether you are planning a trip on-road or off-road, the Sprinter will likely be able to handle it. From sand to dirt, gravel, mud and regular pavement, just about nothing can stop this rugged cargo van. Equipped with ample power, superior traction and an abundance of space, the Sprinter will get you from point A to point B regardless of what is in between.
Sprinter 4X4 Cargo Van Capabilities
This cargo van is rip-roaring and ready to go! It has a 6-cylinder 3.0 liter BlueTEC® Diesel engine paired to a 5-speed automatic transmission. All in all, the Sprinter has 188 horses of power along with 325 pound feet of torque. The Sprinter has a payload capacity of a whopping 5,199 pounds. This is quite the tall vehicle with an interior height stretching all the way to 77.8 inches. In terms of cargo volume, you can fit just about anything inside the Sprinter thanks to its 530 cubic feet of space. Yet the Sprinter is not all about utility. Mercedes-Benz engineers built this beast to perform like a true off-road vehicle. If you are faced with difficult terrain that requires superior traction, the Sprinter is up to the task. It is one of the few vans that is capable of tackling diverse off-road surfaces, be it sand, mud, gravel, dirt or just about anything else. Advanced traction is created thanks to the Sprinter's unique design that eliminates those pesky 4X4 differential locks.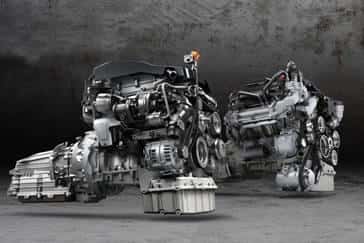 This system utilizes the brakes in a selective manner on specific wheels as necessary. The end result is greatly improved road adhesion regardless of whether it is raining, snowing, sleeting or hailing. The system generates enhanced directional stability in addition to the improved traction.
The Sprinter is also equipped with low-gear differential that makes steep grades navigable with surprising ease. This van is even capable of towing massive trailers to boot. The Sprinter derives additional power through its Adaptive ESP®4 / 4ETS® system. This is the type of van that can tackle just about any challenge you have in mind. Never underestimate the Sprinter. Give it a chance to haul your load, tow a hefty trailer or tackle a steep incline and you just might be surprised with the results.
The Perfect Cargo Van for Business Owners
The Sprinter is the ideal cargo van for business owners. It has an abundance of cargo room (530 cubic feet), ample power for extensive workloads and a high ceiling (77.8 inches) to accommodate loads of all varieties. The Sprinter's bed length measures a whopping 137.4 inches. If you aren't looking for a lengthy bed or if height is not one of your top concerns, don't fret. There are multiple Sprinter sizes available to suit each unique buyer's idiosyncratic needs.
The New Sprinter for Everyday People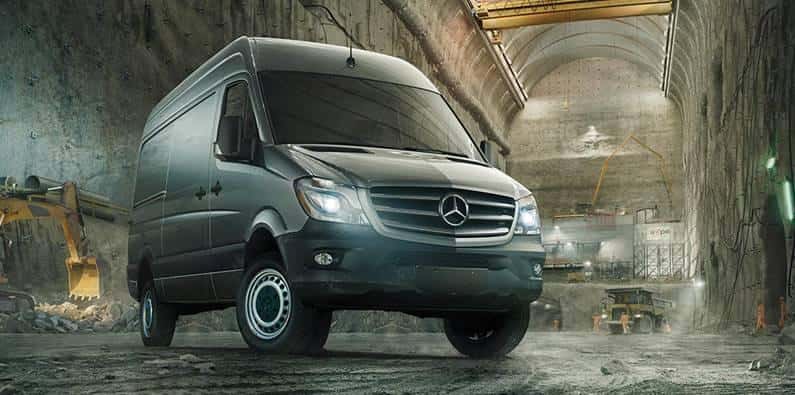 Those who are interested in a spacious van can choose between a Sprint passenger model and the uber-popular cargo model. Perhaps you have a large family, frequent garage sales or transport athletic equipment on a regular basis. The passenger model might suit your needs and preferences better than the cargo version. In the end, the Sprinter is a utilitarian van that serves business owners just as well as everyday people.