All-New 2022 Mercedes-Benz EQS In Athens,GA.
The first ever Mercedes-Benz EQS, was designed specifically for today's luxury driver. The Mercedes-Benz EQS redefines the idea of luxury electric vehicles, we guarantee it will exceed all of your expectations. Mercedes-Benz has always excelled in safety, performance, and technological innovation. Electric transmissions have launched these capabilities to even greater heights. From faster acceleration to greater ride comfort, the benefits of electricity are limitless.
Request More Information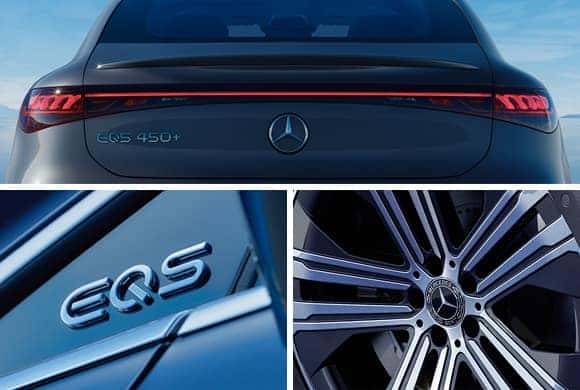 The Mercedes-Benz EQS, An Electric Oasis For Your Daily Commute.
---
The EQS will offer a dashboard-spanning infotainment screen, replete with personalized features for a truly customized driving experience. Smart interior design, elegant material selection, and a futuristic exterior integrate perfectly with a selection of soundscapes, culminating in a never before seen luxury automotive experience.
New-generation MBUX Multimedia System with Augmented Reality Navigation system
Natural Language Understanding and Keyword Activation ("Hey Mercedes")
12.8" Central OLED Touchscreen Portrait Display
Fingerprint Sensor for biometric authentication of the driver to activate profile
4-Zone Climate Control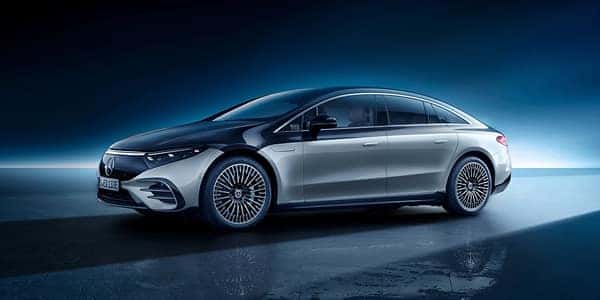 You'll find extreme economy combined with the same luxury you've come to expect from a Mercedes-Benz.
The all-new 2022 Mercedes-Benz EQS takes you where you want to be.
Request More Information