What's the Difference Between the Mercedes-Benz GLC & GLE?

When you are in the market for a new Mercedes-Benz, then you want to be sure that you choose the right one. This can be a difficult task to do, especially if you are not aware of all of the differences. For many new Mercedes-Benz fans, their SUVs are very popular and, more specifically, people want to know the difference between the 2017 Mercedes-Benz GLC and 2017 Mercedes-Benz GLE. Learn the key differences so you can make a better decision when you are purchasing your next vehicle.
2017 Mercedes-Benz GLC
The 2017 Mercedes-Benz GLC has already won the Motor Trend 2017 SUV of the Year. It is a midsize SUV so it is perfect for a smaller family. It has a muscular body but it is not too big for daily use. Inside, the cabin is roomy and you will always ride in style and luxury. It also features efficient turbo power no matter where you are going. The transmission is a 9 speed that is lighter and more efficient than other models.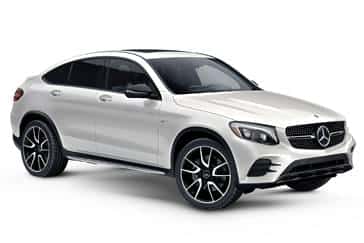 You will be able to move efficiently while also saving on gas usage. There is plenty of technology to enjoy and, of course, you get to do this in style as well.
2.0 Liter 16-Valve
17 Gallon Tank
9-Speed Automatic
3500 lbs Max Towing
Wheelbase 113.1
Headroom 41.9 inches (front)
With an easy to use mounted console, you can see the vivid screen from anywhere inside. It offers navigation, entertainment, and even vehicle personalization so you can make each drive personalized for your wants and needs.To better hear your music, you have the available Burmester surround sound. Your music will never have sounded so good. For added safety, you will find the 2017 Mercedes-Benz GLC has optional systems that can be used to alert the driver for obstacles in the way. The 2017 Mercedes-Benz GLC starts at $39,150 MSRP.
2017 Mercedes-Benz GLE
The 2017 Mercedes-Benz GLE is a big larger than the 2017 Mercedes-Benz GLC and has a very distinctive look, especially with the LED Daytime Running Lamps. It is a more athletic design for an SUV than the other model but it will catch all of the attention.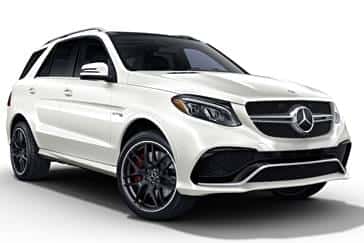 You have a few engine options with the 2017 Mercedes-Benz GLE, which include the clean-diesel turbo V6, biturbo gas V6, and a plug-in hybrid.
3.5 Liter 24-Valve
24 Gallon Tank
6600 lbs Max Towing
Wheelbase 114.8
Headroom 40.4 inches (front)
The 2017 Mercedes-Benz GLE can carry up to five adults and there is over 80 cubic feet of cargo space in the interior when the rear seats are folded down. There is plenty of technology and one of the most impressive is Intelligent Drive that will keep virtual eyes on the road for you, just in case you get distracted, and will provide real action for you if it is needed. The 2017 Mercedes-Benz GLE starts at $52,000 MSRP.
You cannot go wrong with either of these vehicles and it really comes down to your personal situation and preferences. Be sure to stop by our showroom so you can take a test drive for both before you make any decisions.