Find the Perfect Used Mercedes-Benz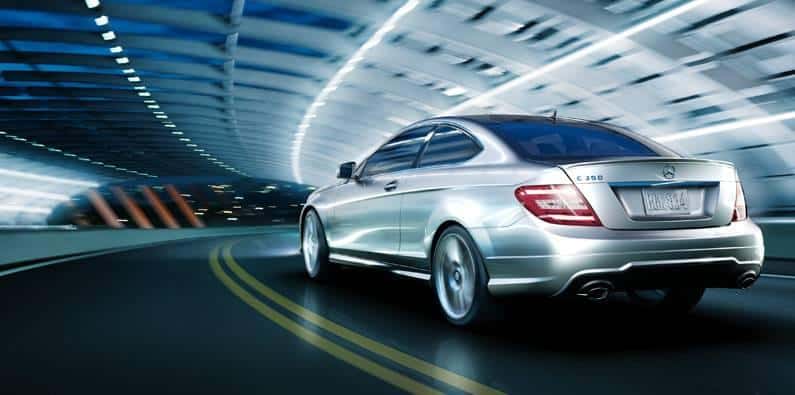 Before making a mental or emotional commitment to purchasing a used vehicle of a certain brand, spend some time being mindful of how many older cars you see on the road of the type you're considering. You're in luck if you're thinking about buying a used Mercedes — they're well-represented in traffic all across the country, and this means these cars are doing a good job of living up to their reputation of being able to last forever. However, parts and labor can be expensive on these vehicles as well, so buy smart so you don't get stuck with sour lemonade by trying to make something out of a lemon. Here's what you can do to maximize your chances of making a used vehicle purchase that will work for you:
Have a Pre-Purchase Inspection Performed
The very first thing that you should do before making any kind of commitment to buying a certain vehicle is to have it thoroughly inspected by a qualified mechanic. Choosing someone who works on Mercedes Benz vehicles instead of a general mechanic will ensure a more comprehensive inspection — mechanics that are unfamiliar with working on these cars may miss important signs that something is off. Here at Mercedes-Benz of Athens to qualify for Pre-Owned Certification, a Mercedes-Benz vehicle must meet stringent criteria and pass a rigorous inspection.
Verify the Vehicle Identification Number (VIN)
Always verify the VIN on the vehicle with the one that's on the title. You can also use the VIN to obtain a vehicle history report that will identify any previous accidents the car may have been in, whether it was a manufacturer buyback, how many owners it has had, and whether it has sustained flood damage. You can find the VIN number either on the driver's side front door latch or the left corner of the dashboard next to the windshield.
Verify the Owner's Identity
Just to be on the safe side, you should always verify the owner's identity before handing over payment for any used car. All that you need to do is simply check the title against the drivers' license of the person selling the car. A reasonable seller will not have any objection to this. As an added layer of protection, you should pay with a traceable method if you decide the car's for you.
Ask to See the Vehicle Maintenance Records
The seller should be able to provide maintenance records regarding repairs and other services. This can help identify possible patterns that indicate ongoing issues with the vehicle. It also serves to show that the car has been cared for properly.
Consider a Certified Pre-Owned Vehicle (CPO)
You can bypass much of the above by purchasing a CPO. The certification process provides a thorough inspection as well as a warranty, and CPOs must meet the manufacturer's requirement program. Any worn parts or other mechanical issues must be repaired before the vehicle can be sold as a CPO.
Please don't hesitate to reach out to us for more information on successfully purchasing a quality used Mercedes Benz.